Swegon is the first company to test IoT technology at new school in Arvika, Sweden. The company's aim is to create a healthy indoor environment, which could have a great impact on study results and wellbeing.
March 1st was the start date for the project "IoT for each and everyone". By testing IoT technology the project aims to create societal benefits with healthier students, improved learning experiences and better quality of life. The school will become a platform for testing innovative products and services, and the collected data will thereafter be evaluated by researchers at Karlstad University.
In this initial phase, the work will be focused on the set-up of the project. However, one company is already onboard and ready to test their IoT- solutions at the school. Swegon, also a project partner, will be collecting data from air quality and temperature.
Sharing data
Carl-Ola Danielsson, R&D Manager at Swegon in Arvika, can see great possibilities with the project:
– We collect a great deal of data to control our indoor environment, but we also collect data that we think could be useful for other purposes, that we don't utilise ourselves.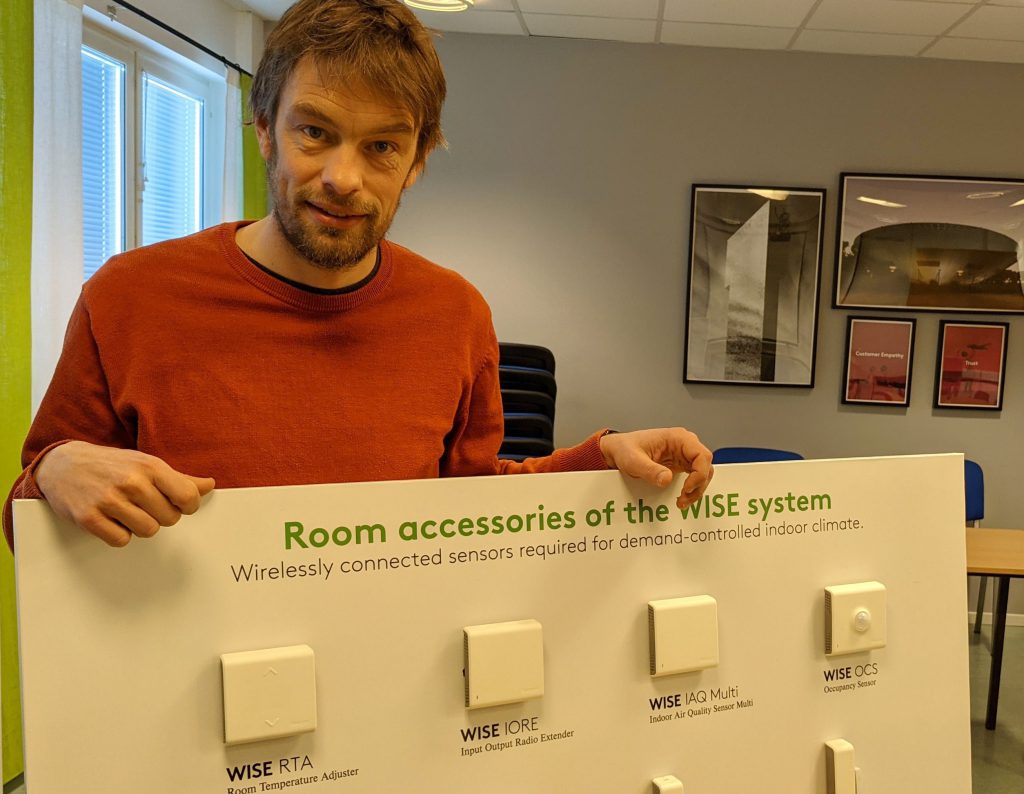 The data connected to Swegon's core product could provide valuable insights towards student well-being and study results. Humidity and ventilation are factors that can affect how a virus could spread in a room, and temperature and air quality is of interest for the student's ability to focus.
– When the concentration of carbon dioxide reaches 1000 ppm, the ability to focus drops about 10 to 15 percent, and too high heating in a room has similar effects, says Carl-Ola Danielsson.
Initially, Swegon is going to collect data from the old school, to be able to compare that data with data collected from the new school. Aside from air quality and temperature data, noise levels and movements could be of interest for the project.
Important segment
Schools are an important segment for Swegon. Carl-Ola Danielsson is hopeful that, in addition to strengthening student's health, the project could bring new ideas to their product portfolio. An example of this could be a visual display of the indoor environment, providing helpful information when problems occur.
– What we do at Swegon is very connected to how people feel and perform. This is our core business and why this project is so interesting for us, says Carl-Ola Danielsson.
Christian Persman, Project Manager of the new school, is looking forward to seeing how Swegon's data could improve the school environment.
The ambition is to let more companies and entrepreneurs run IoT technology tests, with the aim to improve the student's overall conditions at school.
– We are currently working on the structure to make this possible, but we are already welcoming companies to get in touch and express their interest, says Christian Persman.